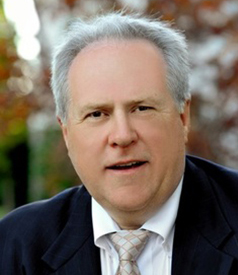 Kelly Gallacher is co-founder of Gallacher Development LLC.  His experience includes the development of over 100 real estate projects within the United States, Europe, and Brazil including self- storage, multi-family, industrial, office and medical office buildings.
In 1988 Kelly co-founded the Devon Group and affiliated companies. In 1993 he was responsible for sourcing Devon's first investment in the self-storage industry with the acquisition and conversion of a vacant retail center in Houston, Texas. Mr. Gallacher then focused his activities on self-storage conversion projects and has converted over 75 existing office, retail and industrial properties into self-storage assets throughout the US and Europe.
In August 2000, Gallacher relocated to Europe to oversee the development and management of eight sites – three in France, two in Germany and three in the Netherlands. He was the first to develop self-storage in the Netherlands.
In March 2001, he was elected as a member of the board of directors of the Self-Storage Association of the United Kingdom and the European Self-Storage Association. He returned to the U.S. in August 2003. In addition to his service for three years as a board member, he has spoken at numerous self-storage conferences in both the U.S. and Europe and authored a variety of articles for industry publications.
In February 2005, Kelly was elected to the California Self-Storage Association board of directors and in January 2006 was elected president. He was a member of the AAC (Affiliated Association Council) to the national Self-Storage Association and was an advisor to the Latin America Self-Storage Association (LASSA). In September 2007, Kelly was elected to the board of directors of the National Self-Storage Association where he has served two years as Treasurer and an additional year as Vice Chairman.
Kelly graduated from Brigham Young University in 1980 with a BS Degree in Financial Planning. Mr. Gallacher speaks Spanish and is conversant in German. He resides in Granite Bay, California with his wife and family.
Kevin Gallacher is also co-founder of Gallacher Development LLC.  Previous to Gallacher Development, Kevin founded Gallacher Capital Management LLC (GCM) in 1991 after three years working for a multi-national financial service firm. GCM specializes in wealth management strategies for high-net worth individuals, closely held companies, professionals and executives. Kevin currently serves as managing principal of the firm.
By maintaining relationships in the medical community Kevin has been involved with real estate projects for Oncology, Ophthalmology and Family Practice physician groups as well as Dialysis clinics.
Kevin's foray into the self-storage business was in 2007 with the acquisition of an existing self-storage facility in Anderson, SC. With Kelly as his partner, Kevin was able to offer wealth management clients of GCM an opportunity to invest directly into real estate projects without the "food chain" of traditional REITs. Since that time Gallacher Development has put together multiple offerings for GCM's clients to make direct investments into self-storage. The culmination of this effort has resulted in the introduction of Self-Storage Ventures, LLC.
While attending college Kevin was a scholarship athlete and team captain for the men's UTEP Golf Team. He graduated with a BBA in Finance from the University of Texas-El Paso in 1986. He continued his studies with The American College, completing the Chartered Life Underwriter (CLU) and Chartered Financial Consultant (ChFC) designations.
In his spare time Kevin enjoys golf in the summer and skiing with his family in the winter. His wife, Janine, enjoys horseback riding and traveling with the family. They have one son and three daughters and reside in Highlands Ranch, Colorado.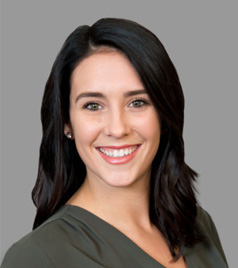 Kristen Jones joined Gallacher Development in 2016 as a Financial Analyst.  Kristen graduated from the University of Colorado Boulder with a BS in Business Administration with an emphasis in Finance. After working with Fidelity Investments in the High Net Worth division Kristen decided to further her education.  She attended graduate school and received her Master's in Finance from the University of Denver with an emphasis in Corporate Finance and Private Equity.
Originally from Las Vegas, NV, Kristen moved to Colorado in 2009, where she currently resides. She enjoys spending time with friends and family, traveling, and practicing yoga.